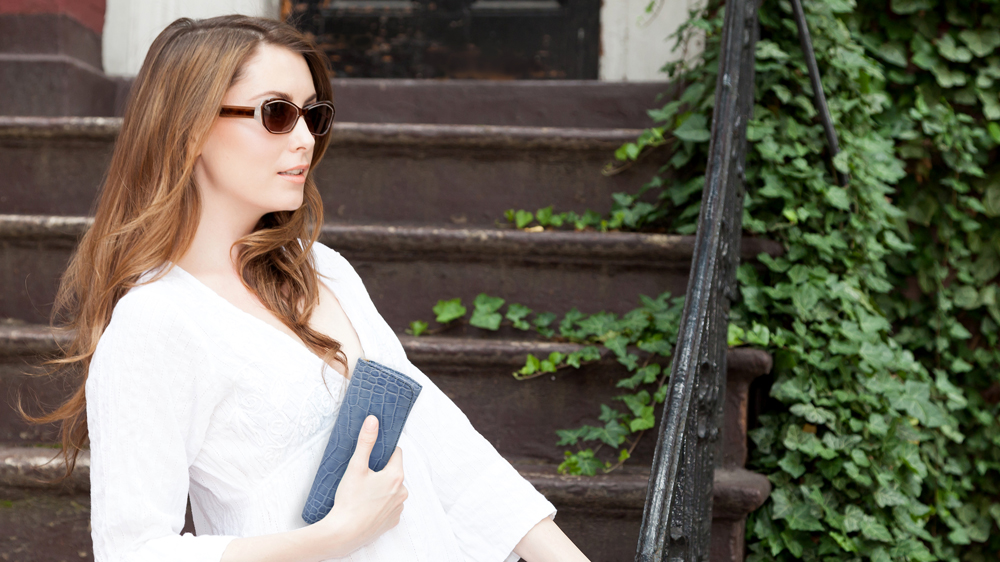 Product Selection

Carefully crafted handmade goods make up a range of products that express the basic human warmth of handmade items. Simple, minimal designs are complemented by superior materials, and an attention to aesthetic detail and form that embodies the best of traditional and modern Japanese design principles.
deekay.s Leather Cases
Downtown Tokyo is steeped in the history of industrial leather craft. Here, pig suede is produced for industry, and deekay.s leather cases utilize this wonderful material for lining. Pig suede provides excellent breathability and durability to friction, and is extensively selected by many high class global brands for the lining of gloves and bags. For outer linings we choose domestically produced leather, and always place a priority on keeping true to the texture and spirit of leather as a material.
Designs of deekay.s are kept deliberately basic. The functional and protective 'Magnet Flap Type', the distinctively retro 'Purse Clasp Type', and the slim, easily stowable 'Flat Type'. Also we recently add to our line up 'Sunglass Case'.
DTC design Glasses Accessories
DT&COMPANY has a long history of producing glasses holders and other eyewear accessories. The objective here is to bring this somewhat exclusive accessory type to the forefront of eyewear fashion. With each accessory and fashion item we produce, we think simply of making the glasses holder and glasses cord a more common and enjoyable fashion item for our customers.
We are committed to providing products of rare quality, and place high importance on material selection. Some of our cord products include dyed silk plaited cords, lovingly hand-braided cords made from strips cut from single sheets of leather, tubular cords designed with imported leathers from specific countries in mind, and glass holders embellished with silver metallic components.
Recently, we have also received recognition for our glasses cords for men. DTC design employs thick leather cords, thus bringing a new and distinctive masculinity to these products.
Corporate Profile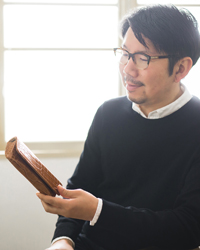 "A pleasure to make your acquaintance! I'm Daisuke Sekimoto, president of DT&COMPANY. We are a small operation by design, and strive to provide our clientele with personable, open and reliable service. I value each and every one of my professional relationships, and I look forward to working together with you to deliver quality craft goods to your customers."
Daisuke Sekimoto - President
Activities
DT&COMPANY carry with eyewear and eyewear accessories. With a distribution network consisting of over 200 eyewear retailers throughout Japan, DT&COMPANY continues to engage domestic and international markets. Distribution, retail, development and representation of foreign, domestic and original craft and eyewear accessory brands. ( Main customers ; Miyakoya Co., Ltd. Lunettes du Jura, Iwaki Co., Ltd., Megane no Tanaka Chain Co., Ltd., RCP Co., Ltd. Erotica, Japan Optical Co., Ltd., Nihon Optical Co., Ltd., Miki Co., Ltd, Megane no Wako Co., Ltd, Washin Co., Ltd, etc. )
Addressing Details
2-22-29-205 Yatsu, Narashino, Chiba, JAPAN 275-0026
TEL & FAX +81 47 452 8899
Milestones
| | |
| --- | --- |
| 2015.10 | Representation of import glasses holder brand "C DESIGN from Belgium". |
| 2015.10 | Representation of glasses cord brand "Frou Frou de Sucre". |
| 2015.09 | International showing at Silmo in Paris. |
| 2013.12 | International showing at Gift Show in Shanghai. |
| 2013.08 | Rebranding & new naming of original leather case "deekay.s". |
| 2013.03 | Representation of Japanese factory brand "seisuke88". |
| 2013.01 | International showing at Who's Next Paris. |
| 2012.10 | Retailing of original hearing aid accessory brand "Solista". |
| 2012.08 | International showing at New York International Gift Fair : Japan Pavilion. |
| 2012.01 | International showing at World Boutique Hong Kong 2012 in Hong Kong. |
| 2011.06 | International showing at JETRO "Good Goods Japan" event in China. |
| 2011.04 | First international showing at China International Tourist Clothing & Gift Fair. |
| 2010.10 | Retailing of original leather glasses case made in Tokyo. |
| 2009.07 | Representation of import accessory brand "Belart". |
| 2009.07 | Representation of Japanese magnifying glass maker "Yamanaka Shikki". |
| 2009.07 | Representation of import magnifying glass brand "Davin & Kesler". |
| 2009.07 | Representation of import glasses case and accessory brand "CINZIA". |
| 2005.03 | Representation of import glasses accessory brand "FUN PIN WORK". |
| 2004.10 | Representation of import eyewear brand "bevel spectacles". |
| 2004.02 | Representation of import eyewear brand "MARTIN & MARTIN". |
| 2001.02 | Representation of import glasses case brand "i.BOX". |
| 1999.10 | Representation of import optical frames brand "MARYAM ZAIM". |
| 1999.02 | Retailing of original glasses cord and accessory brand "DTC design". |
| 1997.01 | Representation of import glasses cord brand "SUAVE". |
| 1996.01 | Establishment and commencement of import craft and pop-art trade. |
Primary Corporate Values
DT&COMPANY selects only the finest designed handmade craft goods.
Put simply, at DT&COMPANY we adore handcrafted goods. Whereas mass produced items will seek perfection, it is the unique character of individual handcrafted goods which excites us. From modern designs to ethnic items, each piece has its own warm sense of humanity, and we believe it is this character which brings a familiar happiness into our lifestyles. DT&COMPANY was founded on the desire to share this happiness with our customers.
DT&COMPANY supports internationalism through trade.
DT&COMPANY is committed to establishing relationships with international buyers and suppliers to further enhance the promotion of Japanese products overseas, and the awareness of global products domestically in Japan. Each product has its own story which is surrounded by people and culture, and through learning and appreciating each aspect of this background we believe we are able to play a modest part in the development of a peaceful and mutually respectful global society.
DT&COMPANY serves all clients with honesty and sincerity.
DT&COMPANY is intentionally a small business operation. We are not able to provide the total service package which large corporations can. However, by being small we are able to specialize in business service with a genuine human touch that is often lacking in today's economy. Always with a sense of gratitude for the relationships we establish, DT&COMPANY prides itself on its honesty and sincerity in business.
Contact
Please feel free to get in contact with us.